Click. Eat. Repeat.
Online shopping has been going up, up, up and there aren't any signs (yet?) that it will come back down. Spurred by a global pandemic, in early April consumers were forced to experiment with different strategies for getting their grocery shopping needs met. According to the USDA, before the pandemic, more than 50% of U.S. food spending was allocated to out-of-home food consumption via restaurants and food-service.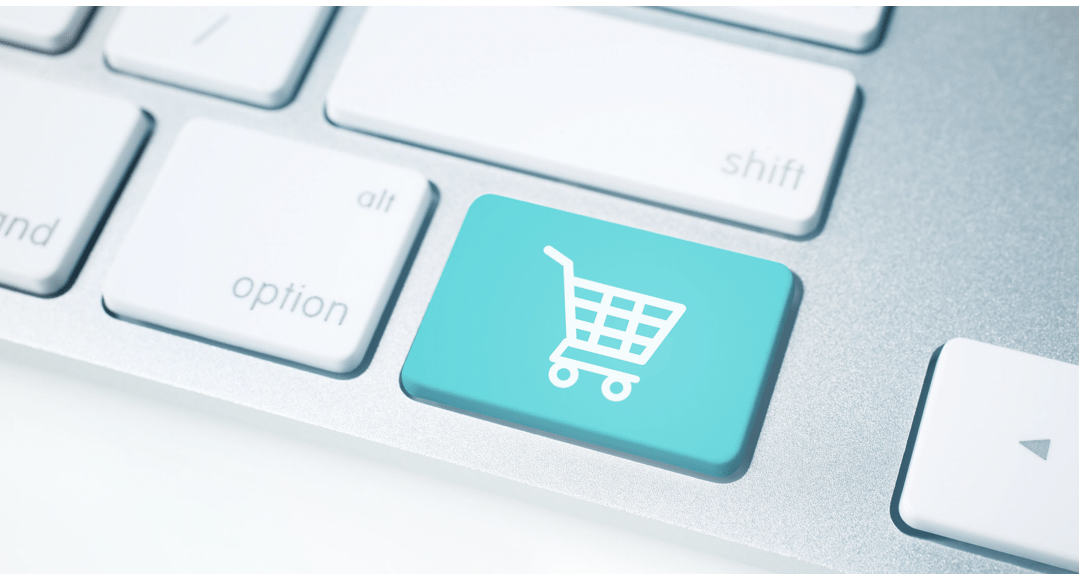 Back in early April, we knew very little about how COVID spread and stay-at-home orders were put in place many cities and states, temporarily shutting down our food-service channel. This forced the near immediate shift of billions of dollars of food spending from food-service to grocery retail, leading to delays, shortages and out of stock items at grocery stores as the industry scrambled to adjust to a massive shift in demand. Consumers were uncertain, fearful, and adapting to new daily routines. That same month, a majority of consumers told us they did not feel safe at the grocery store.
On April 6th we asked, "Based upon your experiences shopping in-person at grocery stores over the past two weeks, how safe do you feel going to the grocery store again?"
42% said they felt unsafe
Another 25% were unsure
Only about 33% of consumers said they felt safe
This shift in demand from food service to grocery retail while consumers felt unsafe in grocery stores resulted in experimentation with different ways of getting their needs met – online grocery shopping being chief among them. And it seems after 9+ months of practice, some of these behaviors may be solidifying into long-term habits.
On November 2nd, 71% of consumers told us they feel comfortable going to the grocery store, but many expect to continue grocery shopping online.
We asked those consumers who shopped online for groceries when stay-at-home orders were in place what they would do once these restrictions were lifted. It appears many consumers plan to keep their new shopping habits: 43% expect to shop online the same amount as they did during stay-at-home orders, and another 43% say they plan to shop online for groceries more than during lock-down.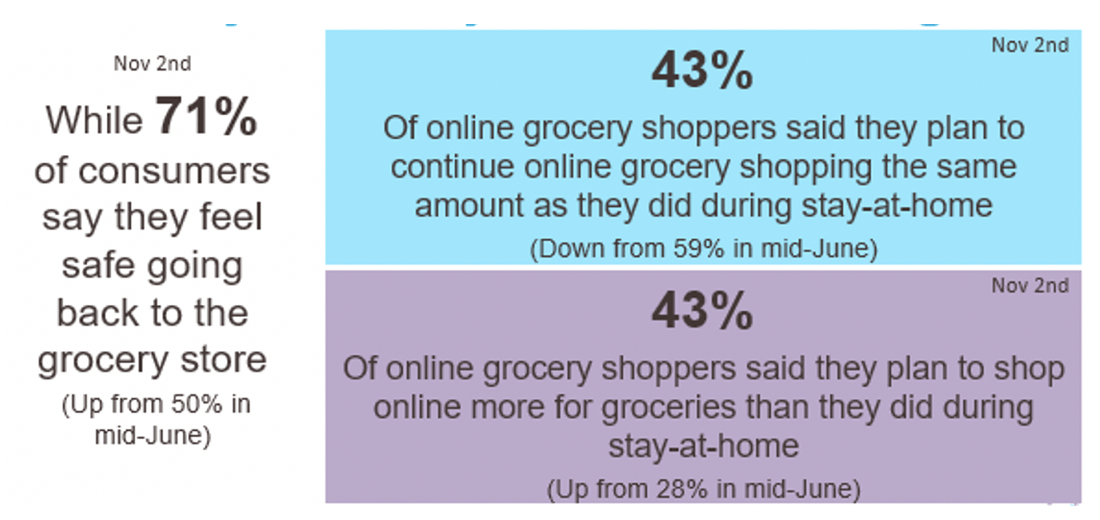 It's hard to predict the future even in the most stable of times, but it is even harder during these times. (Is that better than saying unprecedented? We're trying not to say unprecedented.) That said, if we were making bets we would feel comfortable betting on continued growth of online grocery shopping through much of 2021.
For more about insights on how the pandemic has affected our industry, check out two recent webinars the NEXT team participated in, both available on-demand:
While we don't have a crystal ball, NEXT can help define your brand's strategy as you head into a new year. Whether you'd like to test a product concept before you bring it to market, refine your brand's positioning, or gain valuable consumer insights, let's talk!