We're nuts for this new nut
Consumers are taking back control of their health and wellness, and realizing the role food and nutrition plays in living a life of vitality, being our best vibrant selves, and optimizing our bodies, souls and brains as we navigate life.
Nutrient dense superfoods are becoming a prized tool to provide the macro and micronutrients needed to support and enhance the various systems throughout our bodies and brains. Let's welcome to the stage – the pili nut! While this superfood is very much in its infancy when it comes to product formulations in the U.S., many are starting to take note of its potential health benefits:
Antioxidant-rich to fight inflammation
High in heart-healthy omega-3's and 9's for balanced cholesterol, lowering LDL levels and supporting cognitive function
High in magnesium for balanced energy
High in manganese, phosphorus and calcium for healthy bone and muscle development
The NEXT Data & Insights team discovered the pili nut at Natural Products Expo East and West, when it started showing up in our NEXT Trend Database. This database captures all attributes and ingredients of products showcasing their latest innovations at these tradeshows. While the volume of products containing the newest nut in town is still quite small compared to other nuts, the growth in the last two years has been a nutty 2586%!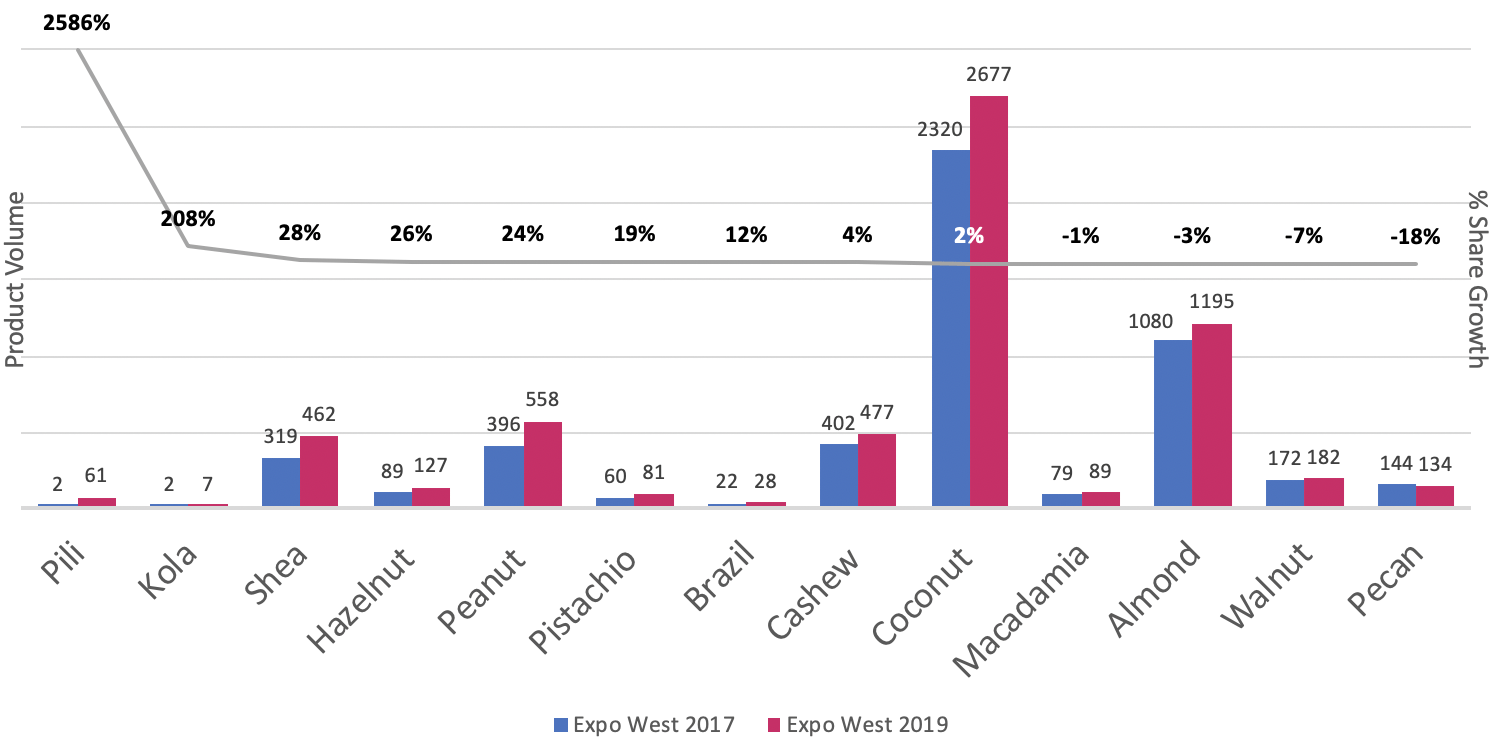 Ready to crack the nut on innovation? The NEXT Trend Database can help surface emerging ingredients (like new-to-the-scene pili nuts) or emerging categories (i.e., new applications) for trending ingredients. Curious about new applications for oats, turmeric, or hemp? The NEXT team is here to help.