It's time to get social
So, you're a CPG brand. You know you should probably be posting on Instagram, Facebook, Twitter, Pinterest, etc., but it feels a little… well… not your style (plus, you lost your Pinterest password somewhere a few years ago, and…. well, here we are). You know lots of people are on social media, but aren't they just watching cat videos? Are they really buying peanut butter marshmallows just because a peanut butter marshmallow company posted about them? Are people buying the products brands post about on social? That's the question we put to about 880 U.S. consumers using the Suzy tool. Here's how those consumers (average age 39) answered: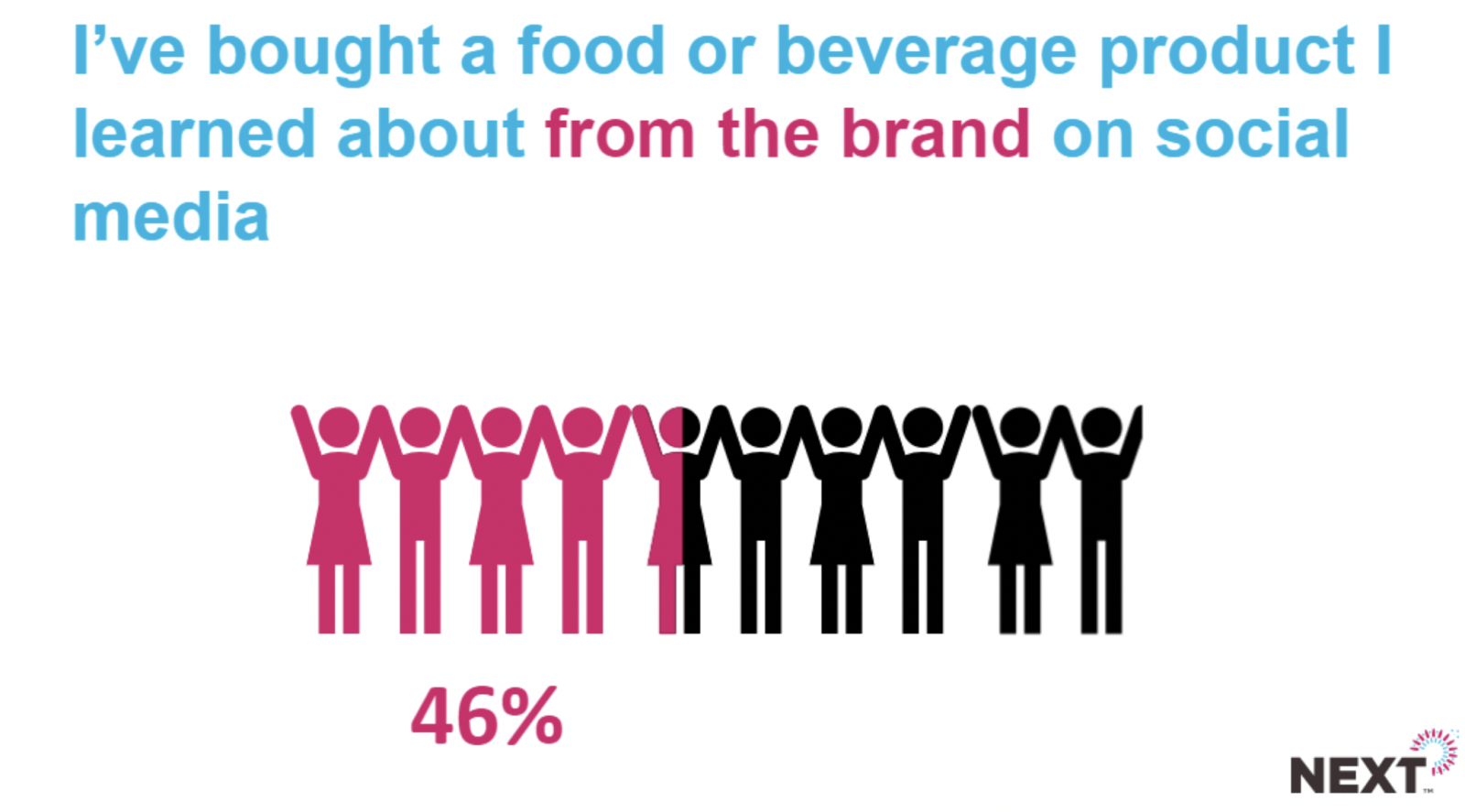 Nearly half (46%) of the 880 people who responded to the survey said they have bought a food or beverage product after they'd learned about the brand on social media. These results suggest that if you're a brand and you're not feeling very social, it might be time to dig up those passwords.
To find out more about these results, including which platforms today's consumer is using, contact the NEXT Data & Insights team.