The facts about meat factories
In Sioux Falls, more than 800 people at a single Smithfield Foods meatpacking plant contracted COVID-19. Wired writer Megan Molteni reported, "nearly 5,000 plant workers in 19 states had tested positive for the virus as of April 27th. In Iowa and South Dakota, close to one-fifth of the workforce in the states' largest slaughterhouses have fallen ill."
Molteni's article dives into how meatpacking plants aren't randomly being affected by viruses. She points out, "large COVID-19 clusters have also appeared in meatpacking plants around the world, including Canada, Spain, Ireland, Brazil, and Australia." These plants are perfectly designed to incubate and spread viruses due to crowded conditions, a "frenzied pace and grueling physical demands," cold temperatures and aggressive ventilation systems that keep the virus in the air, and circulating.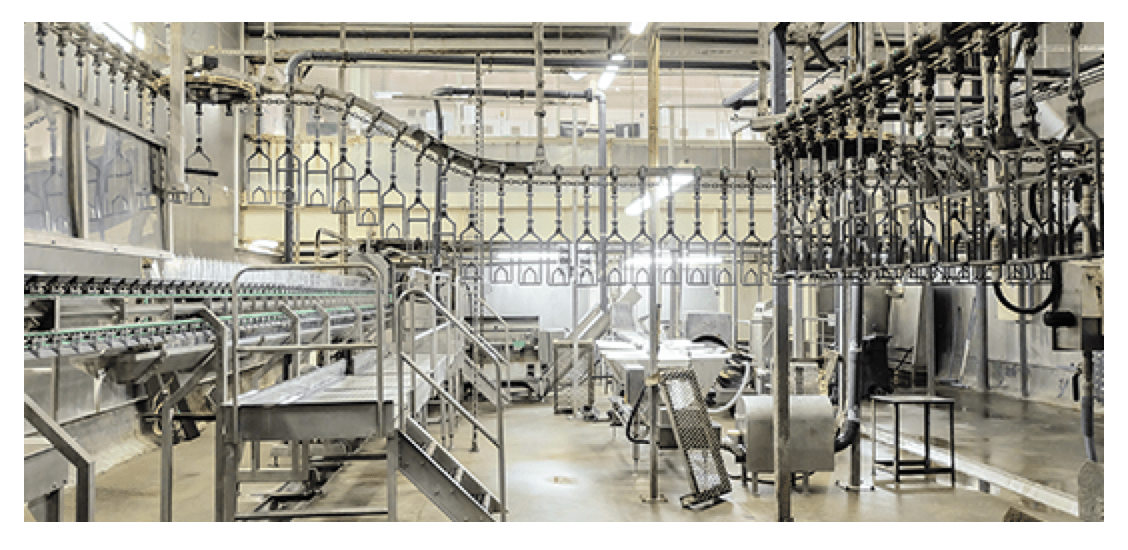 From a market perspective, many are wondering what the disruption of meatpacking plants will mean for meat. If these plants are so susceptible to spreading infection, that means even if COVID cases disappear completely, they are uniquely vulnerable to the next virus. Such vulnerability could mean changes in meatpacking, but they could also mean changes in consumer opinions of the industry and buying behavior.
When it comes to meat buying, will things return to the pre-COVID norm? Will consumers look for alternatives to factory farmed and mass processed meat? Will they turn to non-meat alternatives? Or continue with their current habits?
We decided to take a quick poll of 500 U.S. consumers to see if we could find answers to those questions. The poll leveraged a convenience sample directionally representative of U.S. adults using the Suzy platform. We asked how the recent COVID outbreaks in the meatpacking industry have influenced attitudes toward meat from factory farms and large meatpacking plants. Participants could select more than one answer.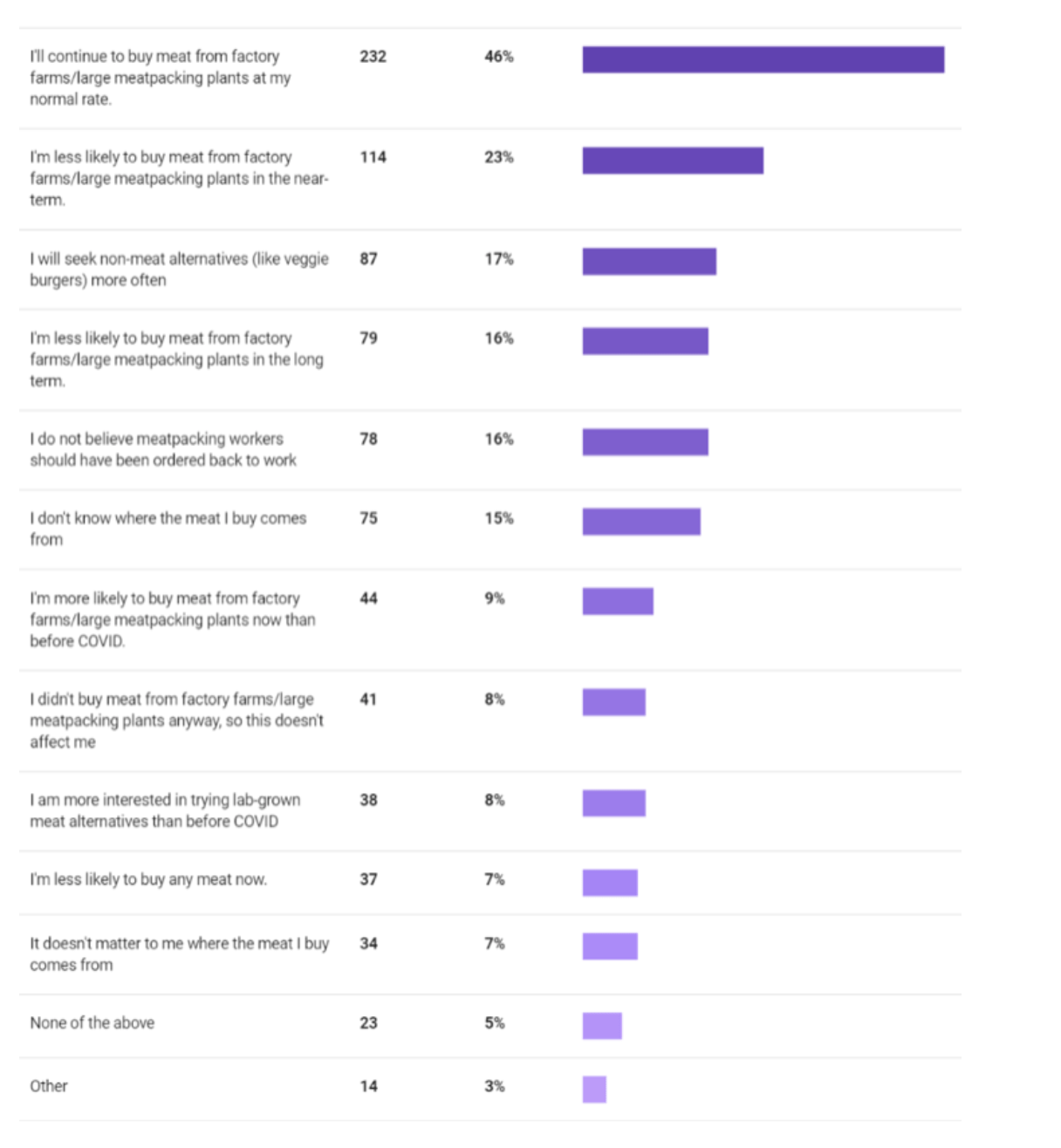 The findings point to some change. On one hand, roughly half said they didn't plan to change their habits or would even buy more meat from factory farms/large meatpacking plants in the future. On the other hand, the rest said their habits would change. Specifically:
23% said they were less likely to buy meat from factory farms/large meatpacking plants in the short-term, and 16% said that was true for them in the long-term
17% said they'd seek out meat alternatives more often
8% said they were more interested in trying lab-grown meat alternatives than they were pre-COVID
Just 7% said it didn't matter to them where their meat came from (although 15% said they didn't know where their meat comes from)
Based on consumer attitudes, large meatpackers probably won't see demand for meat drop. However, it is likely COVID will put a few more people on the path toward meat from smaller operations, meat alternatives, and the nascent cell-based meat industry.
Is your brand exploring the alt-meat category for your next product innovation? NEXT's Concept Lab can help. And don't miss this week's Industry Health Monitor: What about the workers? Be sure to read to the end to see a pizza-eating groundhog. Yep, you read that right! See you next week.