A JEDI's work is never done
The natural products industry often talks about what unites us. For many, it's the purpose and passion we share, and for others its the motivation to balance people, planet and profit in how we do business. Recent data collected as part of Informa Health & Nutrition's Industry Health Monitor suggests that doing good is good business, and this may be proving a resilient strategy during the times of COVID-19.
And yet, something is missing. We can do better.
| | | |
| --- | --- | --- |
| | | "As an industry of innovators and leaders in our food and agricultural systems, we have a vital business challenge facing us – a lack of diversity of human ingenuity, perspective and talent. Unless we work to overcome it, we will not be able to forge breakthroughs into new systems, products and services to best meet the demands of our customers in an increasingly multicultural America. With an industry-wide commitment to justice, diversity, equity and inclusion (J.E.D.I.), we can and will attract the best people, the best ideas, and the best way forward to a more just and prosperous future for all." – J.E.D.I. Collaborative |
In addition to building more resilient supply chains, rethinking cash management, and thinking differently about inventory management (among other things), there has never been a greater need for building diverse teams and inclusive businesses. Diversity in business management, the customers we serve and the problems we solve is something we must invest more in as an industry.
The recently launched J.E.D.I. Collaborative is raising awareness, facilitating and inspiring the industry to act. It emphasizes that more diverse teams bring greater perspective, generate better ideas and better prepares teams to address challenges. The business case is clear:
Companies with organizational diversity yield 21% higher financial performance and 27% higher likelihood of long-term value creation
Inclusive organizations enjoy 3X revenue growth
Diverse teams are more likely to question assumptions, remain objective, and yield more dynamic innovation
Companies with diverse boards saw a 44% jump in average share price, compared to 13% for those with no diversity
As an industry, we have a lot of work to do. According to the inaugural Natural & Organic Industry Benchmarking Survey, our industry's leadership teams and boards lack diversity.
Leadership teams & boards are made up of predominantly white men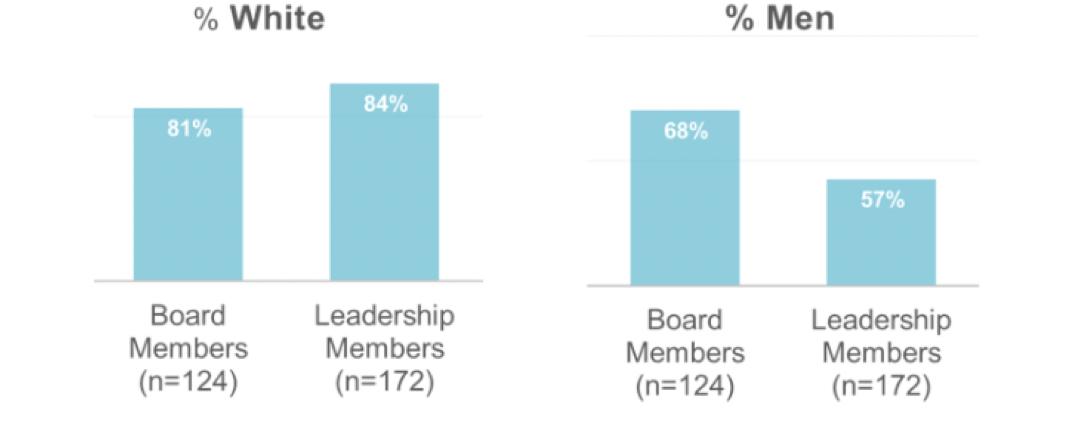 And our products and brands attract a consumer base that lacks racial diversity.
Natural & organic consumers are mostly white, and we're missing an opportunity to serve an increasingly diverse population

The unfortunate result is that our industry is not set up to serve an increasingly diverse population, and we struggle to engage the diversity of thought and problem solving that will help fuel continued industry growth and create the resiliency necessary to withstand the shock of future market disruptions.
We're missing opportunities to serve a larger audience & to build resilience