We're back and that's no joke!
Oh hey, nice to see you again! If you're wondering what we've been up to since we last appeared in your inbox, well, same old, same old. We've still been living our principles and lifting up great, innovative brands in the natural products industry. One example was our recent work with The Empower Project, which seeks to strengthen Black voices, businesses and goods in the CPG space to help pave the way towards long-term, systemic change. The Empower Project's inaugural Power Pitch competition gave a platform to 5 Black-owned finalist brands, as they presented their business for the chance to win a package of investment, goods and business services.
The NEXT team was proud to serve on the selection committee—representing our unique knowledge of consumer and marketplace trends during judging. It was no surprise to us that the five event finalists are market-makers with some the hottest trends in our proprietary framework:
Power Pitch Winner!
Bon AppéSweet's Amore Congelato line of fruit-sweetened gelato manages to pack all the flavor of classic gelato with a more premium approach to processing. Free of cane sugar and largely date sweetened, their dairy and non-dairy product lines serve up less guilt with more nutrients; making it exemplary of our Sugar Vilified trend.
Joe's Gourmet serves up a line of shelf-stable breading blends that absorb less oil than other blends when fried. Brand extensions into ready-to-fry fish and chicken products help cement their place in our Meal Kit trend.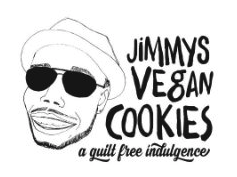 Jimmy's Vegan snack bites promise quality, taste, and transparency that combine into a low-sugar, clean label vegan cookie that raises the bar on what plant-based can be; it's no wonder this product stakes a claim in our Plants Elevated trend.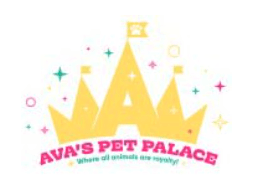 Thirteen-year-old Ava of Ava's Pet Palace started her pet treat company because she was dissatisfied with the quality of conventional pet treats. Her commitment to educating consumers about pet food and emphasis on high-quality, health-promoting products exemplify our Transparency trend.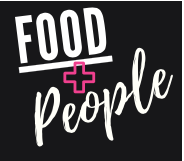 Food+People began with a mission around Food Access—specifically, to ensure that every community has access to quality nourishment. Their line of spice blends, sauces and pantry mixes coupled with hosting local community-based educational events seeks to break down the food access barriers associated with convenience and food knowledge.
Catch all the ways these finalists are innovating and enriching their communities by checking out their websites and social media pages. And if you're seeking guidance on how your brand might innovate on these and other buzzworthy trends, NEXT is here to help!
Until NEXT month…