Caffeine: the original functional ingredient?
If coffee beans never had any caffeine inside them, those little brown beans would be as popular as a peach pit. But us humans seem to have an inherent and insatiable desire to consume things that alter our levels of awareness and consciousness. Innovators today are seeking new ways to functionalize their products with ingredients offering attractive benefits to consumers. And caffeine appears to be offering what some believe is a compelling edge for product development and brand differentiation.
The energy category is perhaps the largest nutritional category of all, especially since a twin consumer concern is sleep – and of course the two are related. Ultimately, it is about the experience – experiential products that give consumers a benefit they can feel right away are the path forward. Now that caffeine is no longer restricted to the coffee cup, brands are formulating in a variety of products, from snacks to enhanced waters to natural sports nutrition offerings.
As we've seen from the NEXT Trend Database, caffeine is no longer only found in that must-have morning cup of joe or the dusty soda machine at the end of the hall, but it's quickly seeping into many new product formats and categories: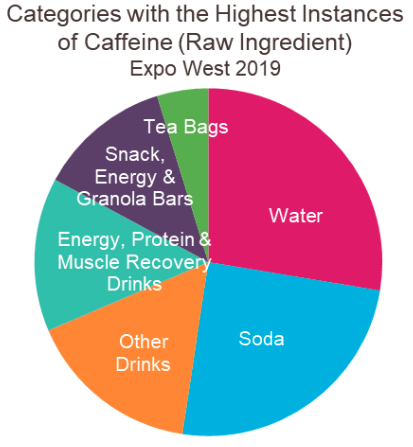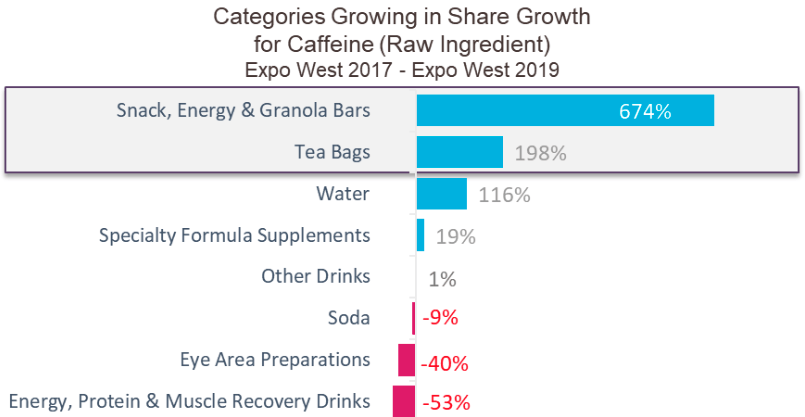 Feeling inspired to step away from the bean juice and try some caffeine innovation? Here are a few caffeine-infused examples from the top three fastest-growing grocery store categories:

Ready to bring some energy to your innovation efforts? Contact the NEXT Data & Insights team to learn how using the NEXT Trend Database can help inform your ingredient or finished goods innovation and sales strategy.