Cauliflower… what can't it do?
Cauliflower is one of the trendiest and most talked about emerging ingredients, and that goes beyond your salad, soup or stir-fry. In fact, cauliflower is turning out to be a versatile shape-shifting ingredient, catering to many needs with its proxy power. Not only is cauliflower replacing wheat in pastas, pizzas and crackers, the formerly blasé veggie can also be riced, breaded, fried, used as a plant-based cheese-alternative, ground up into hummus, or added to a superfood-veggie blend.
Innovators are experimenting with the highly adaptable cauliflower. According to the NEXT Trend Database, there were a mere 28 products formulated with cauliflower at Natural Products Expo West 2017, compared to 104 products across 15 categories at Expo West 2019. Here's a look at the top 10 categories: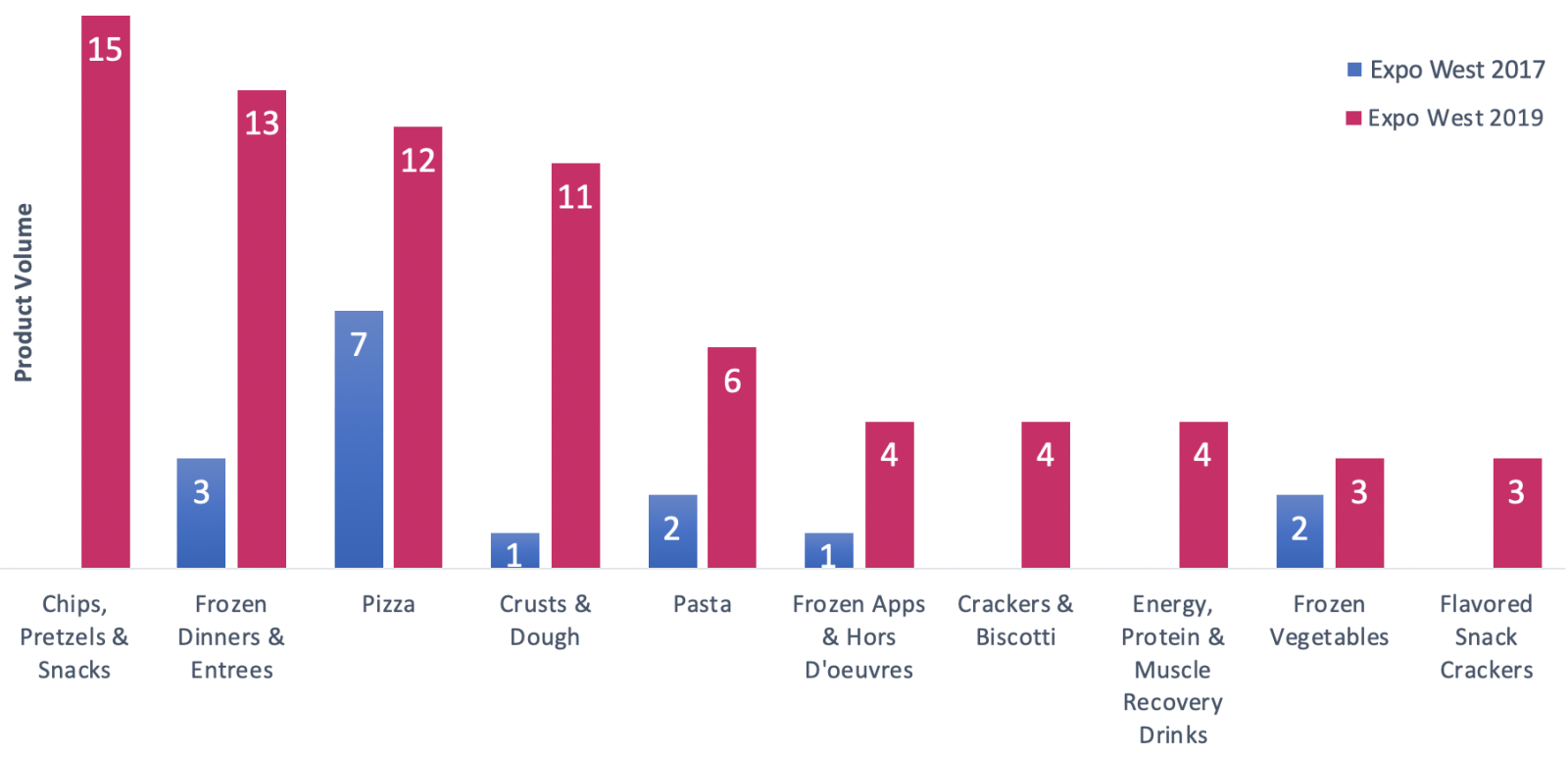 As the plant-based, grain-free and dairy-free diet trends continue to be embraced by consumers, this whole food healthy vegetable is finally having its moment in the sun. Here's a sampling of cauliflower's emerging formats and applications: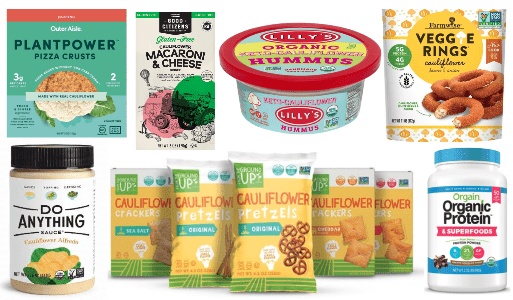 Are you ready to formulate with cauliflower? Does it meet your formulation needs? Will it help you innovate? Whether its concept testing, evaluating innovation activity or conducting a market assessment, the NEXT Data & Insights team can help you determine if cauliflower innovation (or any other ingredient innovation) is a logical next step for your business.