Are your ingredient suppliers keeping up?
It's undeniable consumer attitudes are changing. While it isn't a sudden or universal shift, consumers today are looking for something different from the brands they invite into their lives. While habitual purchase decisions still rule for most, we're starting to see that when a consumer is motivated to re-evaluate these decisions, they are considering a modified set of criteria. Taste, price and convenience still dominate, but alongside these are health, environmental and social considerations.
As finished goods manufacturers respond to changing consumer demands, supply chain and ingredient suppliers must anticipate these needs or risk losing out to competitors who are better positioned to do so.
Here at NEXT, we wanted to see how well the current supply chain systems are doing in addressing the needs of innovative, natural and organic product manufacturers. To do so, we surveyed 100 food and beverage manufacturers who have exhibited at our Natural Products Expos. Here's what we found:
1. Not only are brands wanting to build a responsible supply chain for their products, but they would like to use it to help differentiate their products (read more on this here).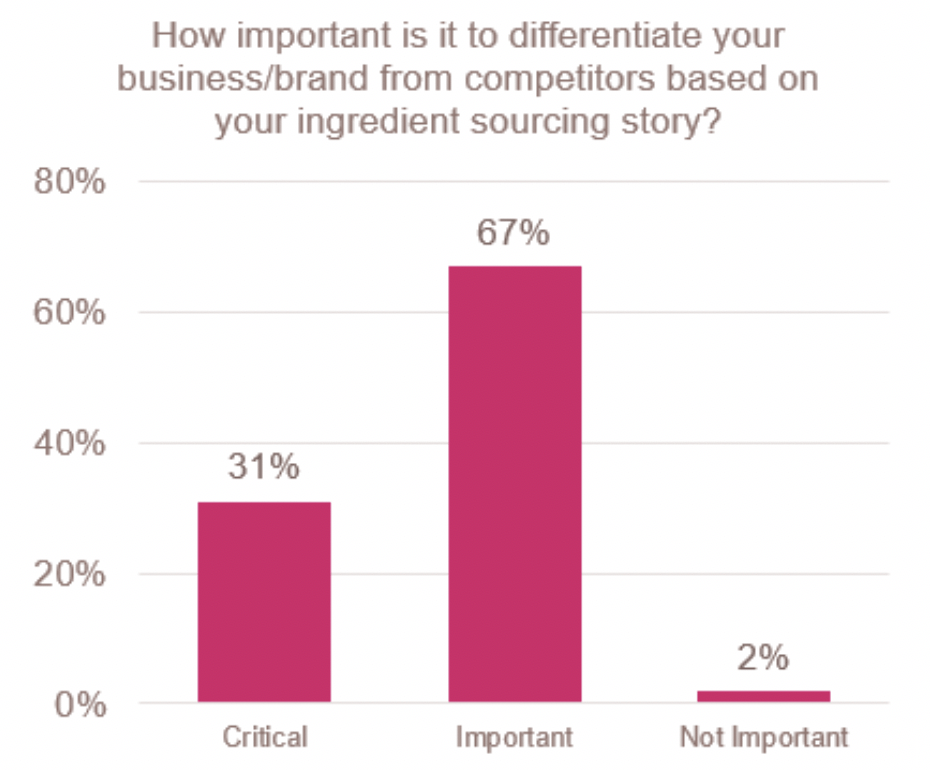 2. Most brands find it difficult to find ingredient suppliers that exhibit supply chain integrity.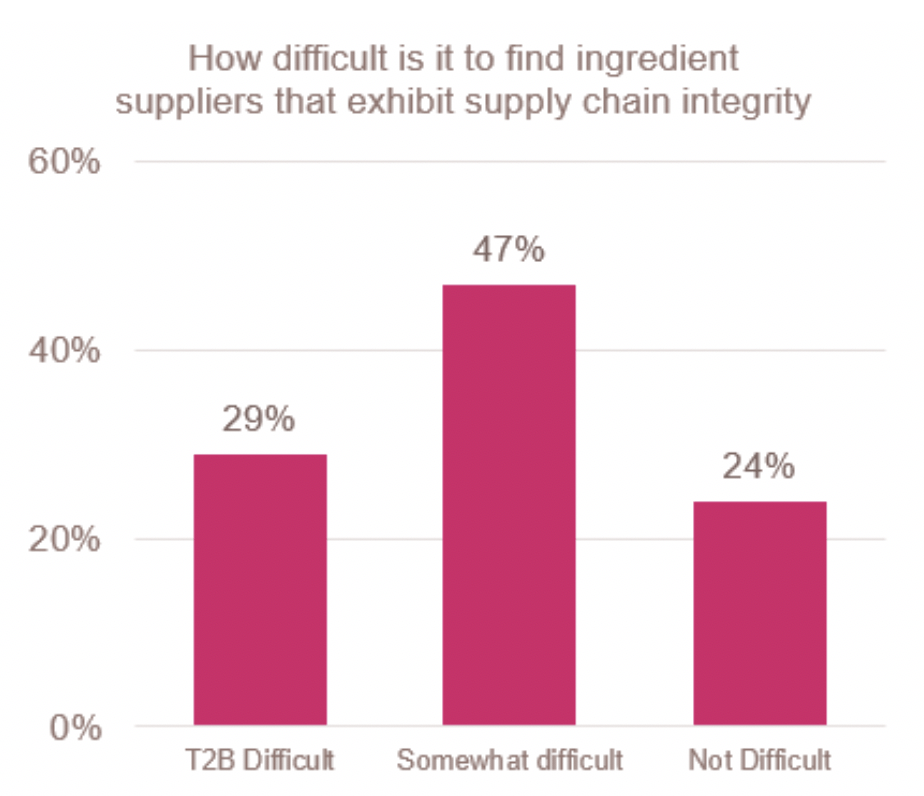 3. Brands are struggling to find suppliers offering the transparency, certifications and values that allow them to differentiate through their sourcing efforts.

The market is being disrupted for major CPG manufacturers, as smaller, more nimble competitors are seizing the opportunity to take market share. This is resulting in changing demand and pressure for supply chain and ingredient suppliers, and we are excited to see who rises to the occasion to innovate and address the changing needs of the market.
Eager to find suppliers that are rising to the challenge and ready to meet the needs of finished goods manufacturers and consumers? Here's a few tools from the NEXT Data & Insights team that can help:
The NEXT Trend Guidebook, which offers a curated list of ingredient exhibitors innovating according to the top marketplace trends at the SupplySide East and West tradeshows.
SupplySide Connect, where you can view more details about the ingredients provided by these innovating companies (send inquiries directly to the company using the Request Information button).
While SupplySide West 2019 may be over, the NEXT team can help you discover and source innovative and trending ingredients year-round.
Gobble gobble! What's NEXT Weekly will be taking a break NEXT week for the Thanksgiving holiday. From all of us at NEXT, we wish you a very happy Thanksgiving full of family, friends, and delicious, innovative foods.