Picky eaters "meat" their match
It's that time of year again: Thanksgiving prep is almost upon us. Even with many opting to celebrate with a smaller circle this year, planning a shared meal for any group with differing dietary preferences can be challenging.
So just how diverse do you need to make your menu? A recent NEXT survey of 1,000 directionally representative U.S. consumers revealed about 40% of U.S. adults currently follow, or have followed, a special diet. Gluten free and low carb diets have risen to the top in recent years, but paleo as well as veganism and vegetarianism have generated considerable interest as well. The latter is particularly interesting with the growing lexicon of vegan- and vegetarian-adjacent dietary preferences such as flexitarianism and lessitarianism.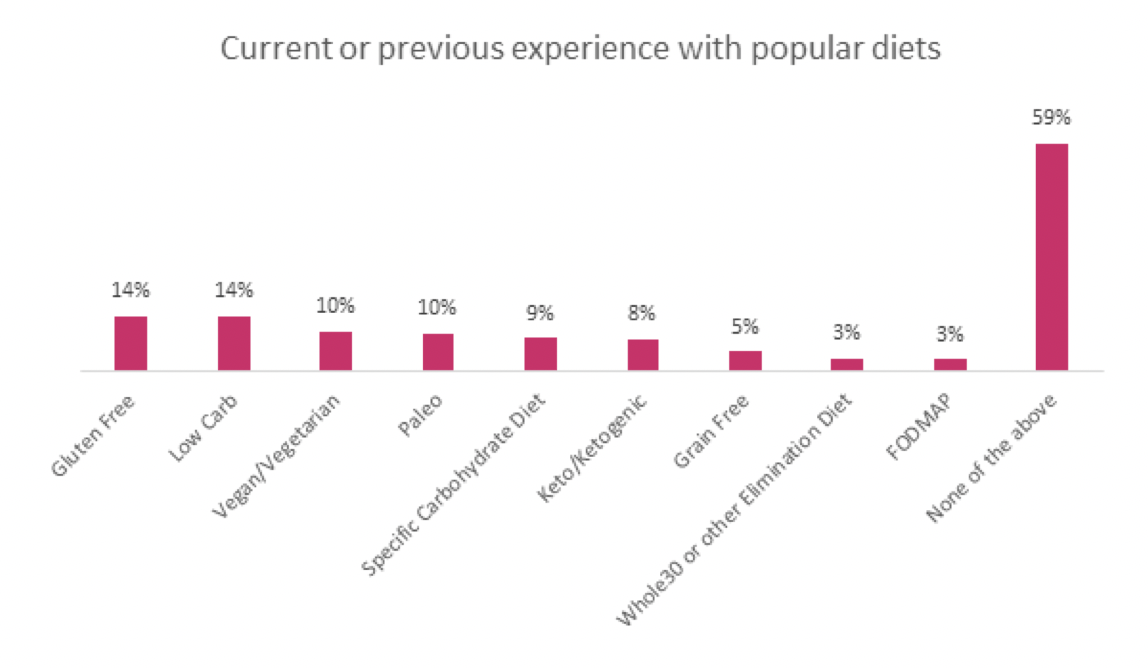 While a multitude of social, environmental, animal welfare and health issues influence the values driving these newly-named behaviors, the ultimate result is a net reduction in animal-based foods consumed without total restriction.
These practices are nothing new. Meat-and-grain sausages like scrapple, kishka, haggis and goetta were common in European countries, and early colonists imported these practices to the U.S. to stretch a scarce resource. Skipping forward a few hundred years, the practice persists with some fast-food chains dabbling with soy protein-ground beef blends for cost-effectiveness as well.
Today, though, modern innovators are blending high-quality meats with tasty and nutrient-dense plant-based components to develop products that serve a much tastier purpose than just stretching a recipe. For example, Teton Waters Ranch and Seemore Meats & Veggies promise more flavor and nutrients than traditional meat-only incarnations through their burger blends and sausage product lines, respectively.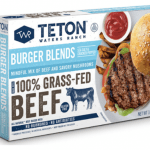 Teton Waters Ranch offers three varieties of burger patties blending grass-fed ground beef with mushrooms to pack a multi-note savory punch.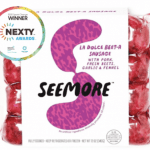 Seemore Meats & Veggies pairs fresh vegetables with GAP certified humane pork and chicken for a line of calorie-reduced, vitamin-rich sausage.
Consumers are embracing this new blended approach, both products above earned top marks for global and personal relevance in NEXT's Concept Lab. While they might not make their way into your Thanksgiving spread, they're sure to inspire a lively conversation at any shared meal, and sometimes that's plenty enough.
There's another celebration just around the corner – the Spark Change Celebration two-day virtual event will take place next Thursday and Friday, November 12th-13th. Join us as we celebrate change-makers in our industry, look back at the learnings from this year, share words of wisdom for 2021, and spark lots of connections and fun along the way! If you haven't already, register here.
If you'd like to see how NEXT can help assess, monitor, inspire or inform your brand's strategy during these times filled with so much uncertainty, let's schedule time to talk!
And for a look at the trends that have taken shape this year, along with listings of innovative brands sparking change in our industry, the NEXT Trend Guidebook 2020 has you covered – only $99!