The closest thing to a crystal ball for immunity sales
Getting healthy and staying healthy have rocketed to the top of to-do lists for consumers this year, many of them new to the supplement market and others paying more attention to immune-supporting ingredients in foods and beverages.
It may have taken a pandemic to ring the wakeup call loud enough for consumers to hear it, but these new immunity focused consumers are making the connection between good nutrition and strong immunity. The challenge for the natural products industry is to answer the call in a way that will position immunity as a function of lifestyle for consumers.
In consumer research featured in the recently released NBJ Immune Health Special Report, our friends at NBJ discovered that consumers are listening to experts and intuition about what immunity means. And for a great number of them it means more than just drinking vitamin C–fortified juices or chewing on an elderberry gummy. Immunity, as these consumers know, is connected to nutrition and natural boosters, but also regular exercise, quality sleep and avoiding stress; and they also agree with leading medical experts that the immune system is more than an armed guard stationed to take down intruders.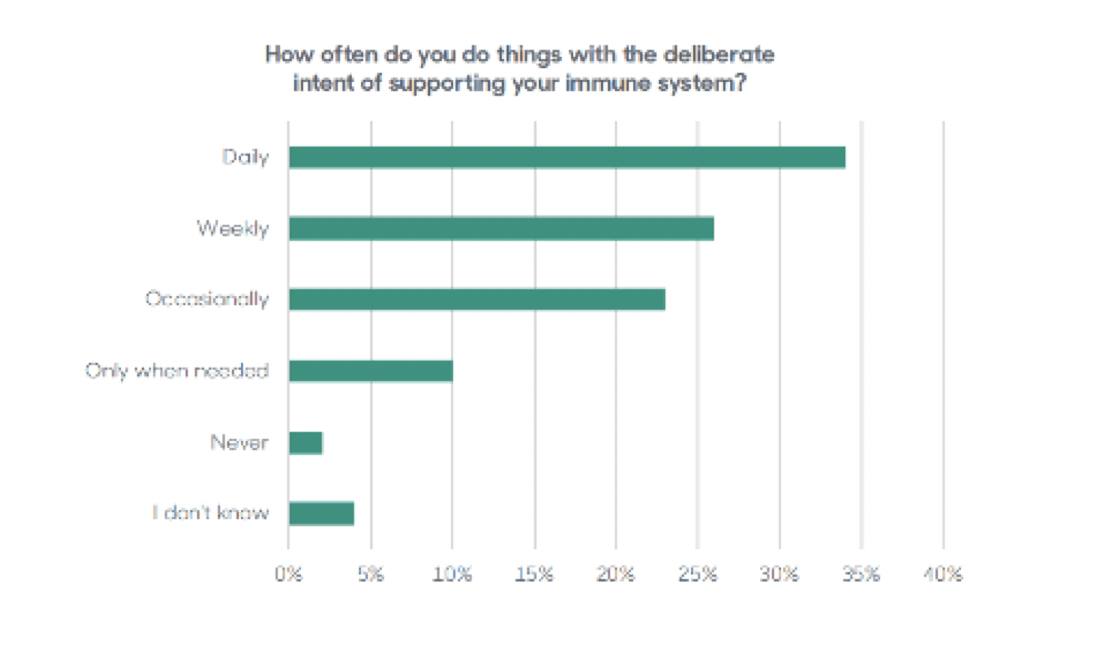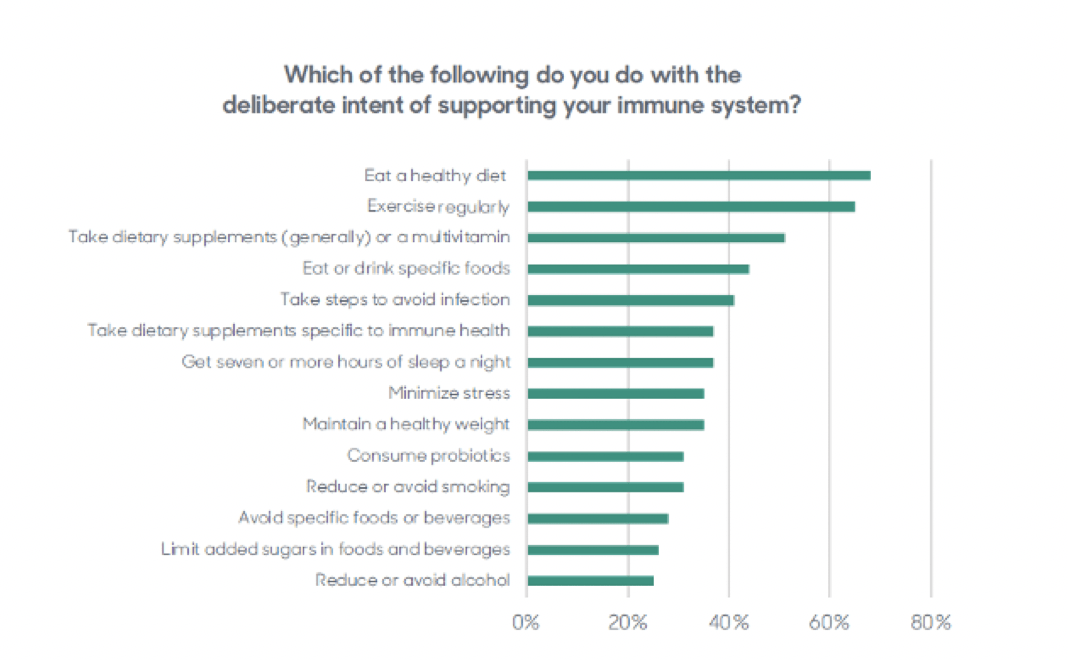 The lifestyle connection is strong enough that many consumers are looking to products that boast immunity claims but also address additional points on that lifestyle spectrum. A large majority of them engage in daily or weekly activity to support their immune system and also believe their immune system protects them both when they are well and when they are sick, suggesting natural products brands could turn immunity into a category that sells well throughout the year with a smoother sales cycle than the mid-winter bump retailers and brands have long accepted. Immunity as a lifestyle further cements that year-round prospect.
For more insights into what the future holds for the immunity category in the health and nutrition industry, purchase your copy of NBJ's Immune Health Special Report. This report is the first of its kind, providing the information you need to understand how the events and trends of 2020 will impact the future of this important category.
And if you'd like to explore innovation opportunities in the immune health category or test your immune health product concept in NEXT's Concept Lab, we are here to help – let's talk!
Plus, don't forget to download your copy of the NEXT Trend Guidebook 2020 and check out companies innovating around immunity and other top trends, only $99!