Listening mode: ON
Here at NEXT, we are deep into giving and listening mode, trying to support our clients and the broader natural and organic products industry during these uncertain times. One of the things we can do is offer what we do best – bringing marketplace insights and data to the table to help create or improve understanding, clarity and confidence in business decision making.
We are hard at work assembling and disseminating data and insights that we believe will be helpful in assessing and monitoring the health of the industry. But, we know we can do more… If you're open to sharing what's on your mind, we want to listen. And we want to help. So…
What questions do you have that you wish you had answers to?
What marketplace metrics or intelligence do you wish you had?
What information do you need most to help your business?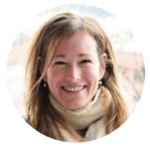 Let's get coffee, virtual coffee.
Contact Tara Burkley and let her know how NEXT can better help your company during this time. Let's see what's NEXT, together.
And don't forget to check out our NEXT Trends 2020 series for great brand examples of the 50 trends NEXT is monitoring in the marketplace. New brands and trends are being added daily (until we cover all 50 trends), so check back often!