Is your brand taking a stand?
Momentum in both sales and brand loyalty had already been steadily building for mission-based brands over the past few years, but a surge of social activism created by the Black Lives Matter movement has consumers putting their money where their values are – now more than ever before.
In a recent NEXT Data & Insights study, an incredible 62% of consumers told us they are more likely to buy from brands that publicly stand for causes that are important to them, and 52% want brands to take a stand on social justice and equity issues. And, at the end of May, we also reported that through the lens of shifting social trends brought on by the COVID-19 pandemic, 47% of consumers are motivated to build a fairer and more compassionate world post-COVID.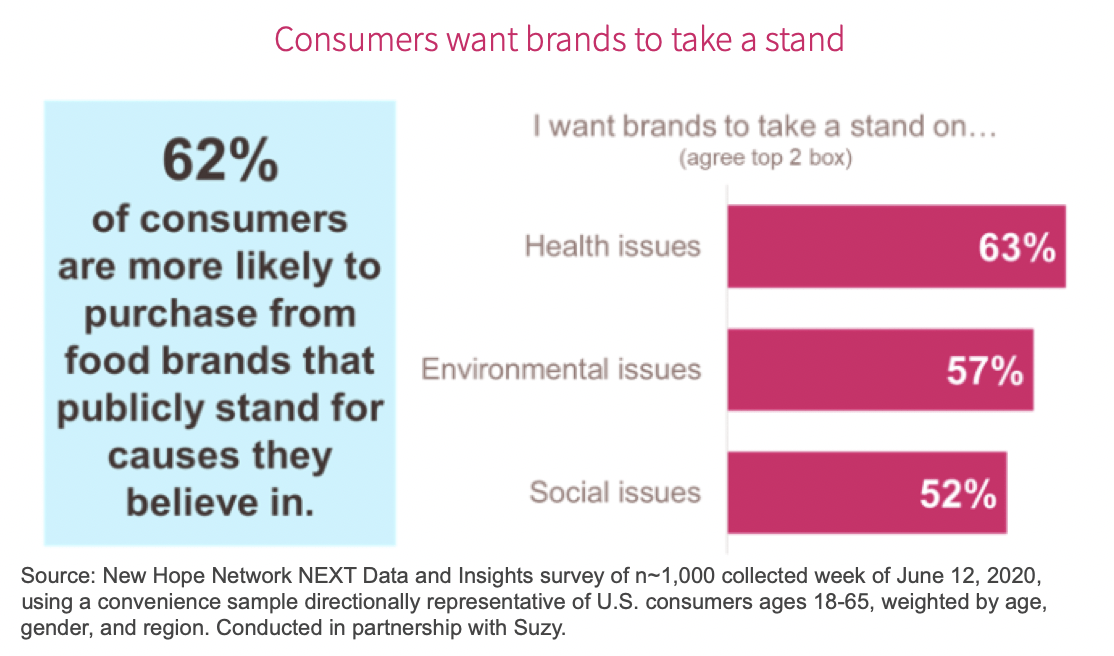 We also found a significant increase in the importance consumers place on social equity and justice – up by 74% compared to 2019. Other values-based issues have risen to the top of consumers' minds during this time, including personal health and environmental health. These issues continue to drive consumer decisions despite the ebbs and flows of the economy experienced between mid-April and mid-June, when the survey was conducted.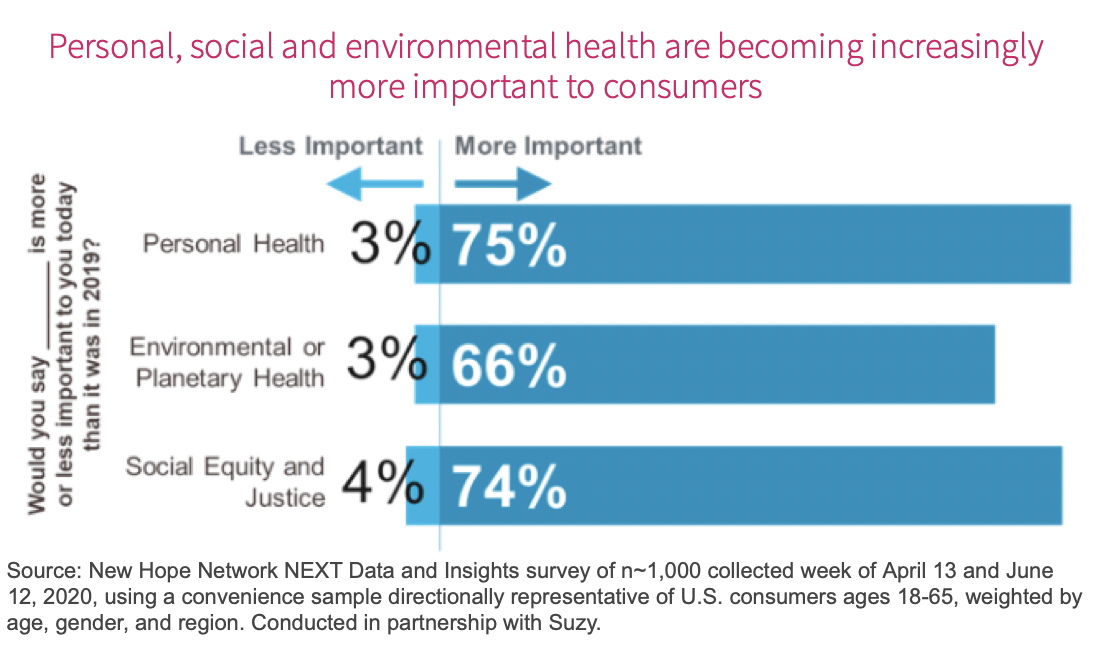 What does that tell us? More than likely, these consumer preferences are here to stay. In a year of uncertainty, one thing is clear; consumers are willing to spend their money with companies that share their values.
If you're interested in seeing more results from this study or discussing how the current times are affecting your business, let's talk.