Peace, Love & CPGs
They say the only constant is change and that is true now more than ever. Today feels very different than two days ago, than two weeks ago, and unrecognizable compared to two months ago. Almost everyone in the world is feeling similar emotions as a result of the pandemic spread of COVID-19: Fear, uncertainty, anxiousness, loneliness, sadness, stress, frustration, the list goes on. Yet our experiences are vastly different… parents are learning to work from home while also caring for children, single households are experiencing solitude and isolation like never before, hospitality and service industry employees are facing mass layoffs, and grocery store employees and health care workers are working double-time to try to keep up with demand.
There is no doubt, however, that this collective experience in response to COVID-19 will only make us stronger and smarter, to be better, and to do more for our communities. The natural products industry is no exception – as we emerge from this pandemic with a better understanding of what systems to build so that we can better withstand the impact of global disasters like we are experiencing today.
In the meantime, NEXT has begun tracking some very timely new trends that emerged among exhibiting companies that registered for Expo West this year. These trends of depth and value drive home the awareness brands are demonstrating in support of their communities:
The Diversifying of America
As America continues to change, consumer diversity increases with it – in thought, gender identity, orientation, household dynamics and skin color. Brands in the industry are beginning to embrace and address all the demographic changes that are shaping America. 22 exhibitors registered for Expo West 2020 fell into this category.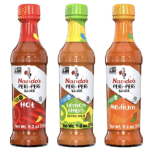 Nando's Peri Peri
Innovation:
Inclusivity
Winged
Innovation:
Female-forward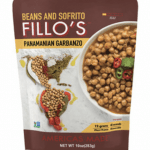 Fillo's Americas Made
Innovation:
Inclusivity
Storytelling
Brands are communicating through greater depth and value. By incorporating new and innovative ways of targeting and connecting with consumers, a brand demonstrates it fully understands and meets its consumers' needs by telling the stories behind the brand mission and product solutions. 95 exhibitors registered for Expo West 2020 fell into this category.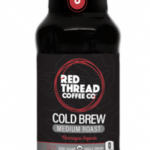 Red Thread
Innovation:
Interconnectedness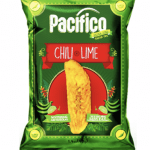 Pacifico Snacks
Innovation:
Combating violence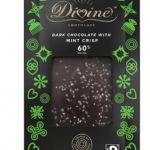 Divine Chocolate
Innovation:
Sourcing story
Compassionate Messaging
Consumers and society are hard on themselves and on each other. There is more awareness around these human shortcomings today and brands are finding a way to bring a sense of calm, balance and forgiveness to how we live and the decisions we make. 34 exhibitors registered for Expo West 2020 fell into this category.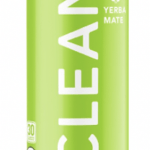 Clean Cause
Innovation:
Compassion for others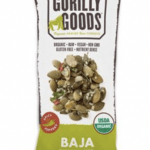 Gorilly Goods
Innovation:
Mindfullness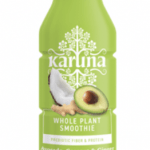 Karuna
Innovation:
Self-care
Is your brand innovating with these trends in mind? Contact the NEXT Team today to test your new product concept before you go to market with the help of NEXT's Concept Lab.