Feelin' the stress?
It's a stressful time. The U.S. presidential election, COVID-19, and the volatile economy, to name a few, are impacting emotions and businesses around the globe. Responses are personal and varied, but we're all in this together. So, what does one do during this period of uncertainty? Over the next few weeks, we'll be exploring a few suggestions. First up…
Leverage functional foods to cope with stress, find calm & rest
NEXT recently conducted an analysis to assess marketplace outlook for the three different manifestations of functional food trends that compared the Stress & Sleep, Inflammation, and Superfoods categories. Various market dimensions such as Market Attractiveness, Cultural Demand, Consumer Attitudes, Innovation Activity, Social & Media Buzz, Supply Chain, Scientific Research, and Regulatory Landscape were analyzed. Results revealed Stress & Sleep solutions showed the strongest opportunity in the marketplace.
How did we come across these results, you may ask? One tool used to evaluate Consumer Attitudes was NEXT's Concept Lab, which revealed average to above-average scores for Sleep & Stress product concepts.
Concept Lab revealed that beverages are a popular way of delivering functional sleep and stress benefits: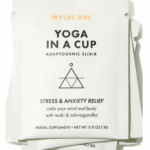 Wylde One
Stress & Anxiety Relief Packet
Balancing elixir
Reduce stress & anxiety
Reishi & Ashwagandha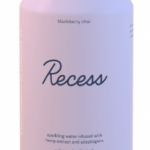 Recess
Infused Sparkling Beverage
Help body & mind maintain a balanced neutral state
L-Theanine, adaptogens & hemp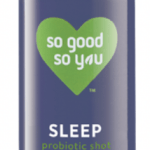 So Good So You
Sleep Probiotic Shot
Cold-pressed juice
Herbal California Poppy, lavender & butterfly pea flowers
When looking through the lens of Innovation Activity, NEXT's Trend Guidebook provides insight by evaluating all exhibitors against the top trends disrupting the industry at every Natural Products Expo. Of the roughly 1,200 leading-edge disruptors innovating against the top trends, Expo West 2019 saw 39 brands formulating for Stress & Sleep. This turned into an absolute growth of 85% with 72 exhibitors registering for Expo West in 2020.

Stay tuned next week (and the week after that!) as we share more tools to leverage as we make our way through the uncertainty of current events, with trends and product examples bringing each topic to life.
Feeling the stress when it comes to your new product launches? Test your new product concept before you go to market, with the help of NEXT's Concept Lab.