Can budgets budget for organic?
What's important to consumers during a pandemic? According to a recent NEXT study, remaining healthy and strong enough to ward off coronavirus, through healthy eating and a well-rounded healthy lifestyle, is at the top of consumers' lists.
As of mid-June, consumers are taking their health more seriously compared to mid-April, when we were all just starting to establish new patterns and behaviors in the wake of COVID-19.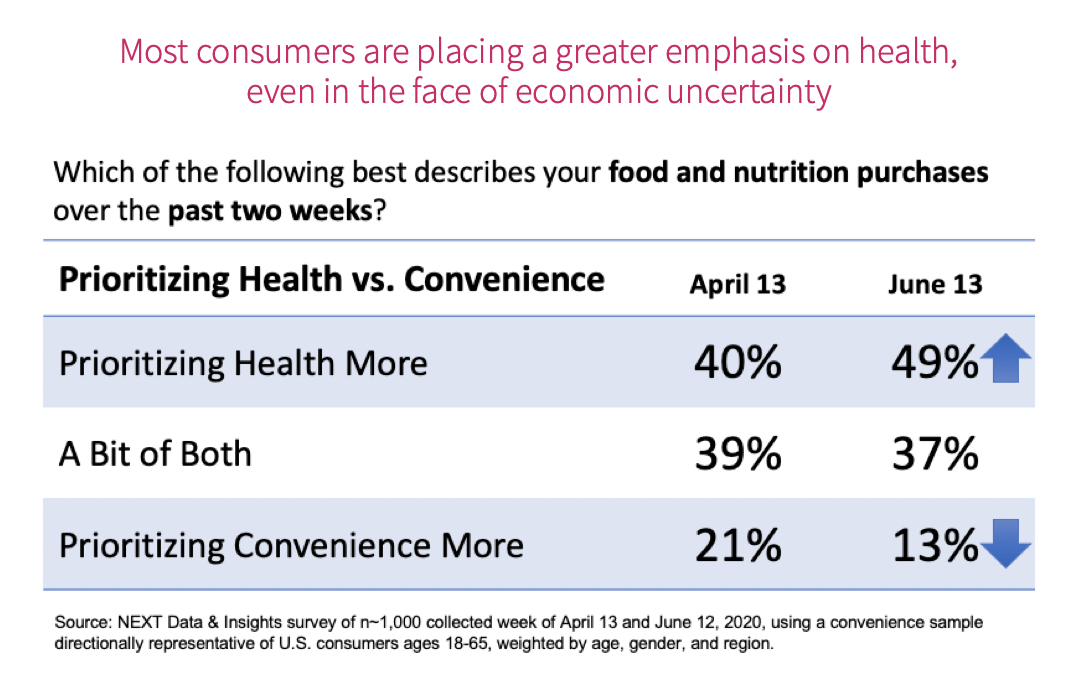 As COVID-19 wreaks havoc on our health, our health care system, and our financial security, managing budgets is a big concern and a sensitive issue, but consumers are still prioritizing health the further along we are in this new environment.
Again, when comparing mid-June to mid-April, the percentage of consumers prioritizing ways to cut costs or save money and managing a budget are down significantly. Meanwhile, eating healthy food, getting regular exercise, and proactively managing health remained steady. The topic with the most significant increase in importance between the two timeframes was buying organic certified products, at 21% in mid-June, compared to 14% in mid-April.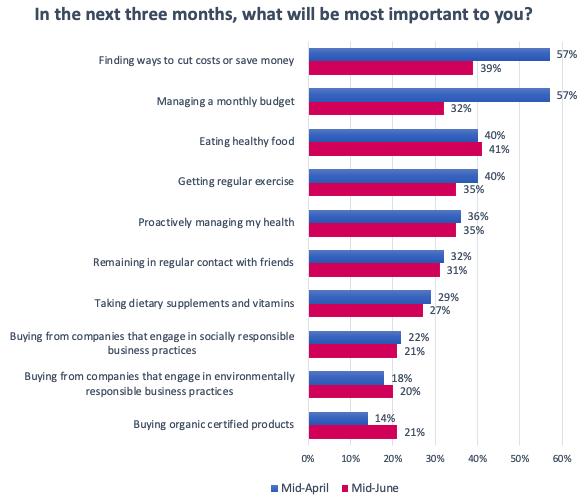 Another factor indicating an uptick and emphasis on organic and better-for-you-products is a self reported consumer behavior index NEXT has been tracking weekly since April. Consumer behaviors that seek high quality ingredients, food grown to maximize nutrition, natural brands, and behaviors that value how food was grown is up 7 points, compared to pre-COVID benchmark data.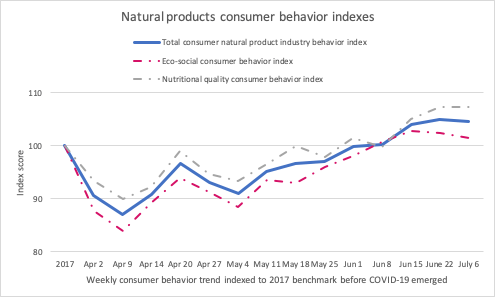 How can your brand connect with consumers where they need it most? Leverage and maximize your positioning on health benefits associated with your product. Formulate and create products that meet the urgent need for consumers to have better control of their health.
Wondering what to formulate and how best to position yourself? NEXT is here to help with Concept Lab and affordable, quick-turn Market Research solutions.