Mining your operations for marketing gold
Changing consumer values are driving big changes in the marketplace. This is evident in recent survey results conducted by the NEXT Data & Insights team, which showed evolving consumer values continue to inspire and drive the good food movement. While taste, price, availability and convenience still dominate, we are seeing evidence that consumers are increasingly willing to also consider issues like social and environmental practices when making decisions about which products they engage with and bring into their homes.
However, when we look closely at the branding and marketing efforts of many companies engaged in the good food movement, those making deep commitments to social and environmental issues throughout their business, we get the feeling that many are not mining these efforts for the marketing gold that they are.
The natural products marketplace presents an exciting opportunity to connect with consumers by telling the stories of your operations efforts as well as your eco and socially responsible decision making. For many responsible businesses in our industry, their back-office operations are a gold mine.
Think about all the effort that goes into sourcing, manufacturing, packaging, energy and waste management decisions. Every day, conscious and responsible brands are creating value through the efforts they put into these operations activities, like sourcing the packaging solution with the best life cycle analysis, transitioning to renewable energy, sourcing organic ingredients or building relationships with farmers and vetting their supply chain.
These are not necessarily the stories you squeeze onto your packaging or lead with in your marketing communications, but they are the stories that:
Create depth and meaning for your brand
Create and demonstrate authenticity and integrity
Help to differentiate, while creating employee, customer and consumer loyalty
These are challenging stories to tell, but if you're willing to dig in, you're sure to find some marketing gold.
At Natural Products Expo West earlier this year, we explored this topic in our Connecting with the Changing Consumer session. Join us at Expo East to continue this exploration during these three sessions: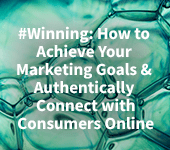 Thurs. 9/12, 10am-12pm
Hilton, Holiday Ballroom 4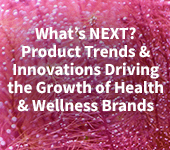 Thurs. 9/12, 12pm-1pm
Hilton, Key Ballroom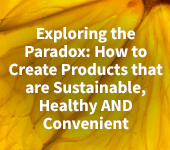 Fri. 9/13, 10pm-12pm
Hilton, Key Ballroom 11/12
And don't get on your train, plane, automobile or scooter to Expo East before downloading your copy of the NEXT Trend Guidebook, starting at only $59!